This post is probably going to make me sound a little crazy, but if you're reading my blog, you already knew that.
The topic this week is "What motivates me to write." In my bio, I mention that I've been writing since I was seven. That's not entirely accurate. I've been writing my whole life. As far back as I can remember, I've been telling myself stories–either to make myself go to sleep, to cure the horrible boredom of having a twin brother who wasn't into playing with his dorky twin sister, or because the characters in my head wouldn't shut up until I told someone their story. So, that someone was me.
They didn't mind until I turned fifteen, and suddenly it wasn't enough to tell my mom…err, my friends their stories. No, these pushy ass characters demanded that I write their stories down (told you I was going to sound crazy by the end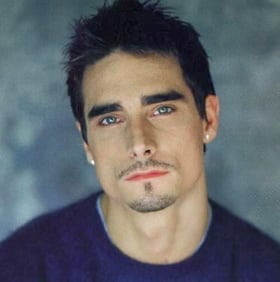 of this). So, around the time I met my best friend Lori and we formed "The Three Musketeers" with my cousin Angie. We were kind of dorky, but we embraced it. And I started writing about our (imaginary) exploits with the Backstreet Boys.
Lori had a thing for Brian, Angie loved Nick, and I was convinced I was going to marry Kevin despite my being sixteen and he twenty-seven. What? It was fanfic and the ultimate fantasy.
The characters in my head are still talking just as loud and refuse to shut up until I get their stories down. Just last night (actually, this morning–it was 2am), I messaged my editor with a new story idea because I had this bit of dialogue that wouldn't go away.
That makes…seven WIPs, now. Maybe eight. I don't know. I've lost count.
Read about what motivates the other bloggers to write by clicking the links below: